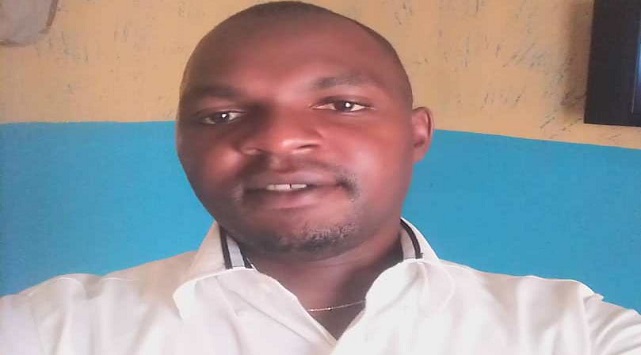 I'm Cyril E. A., I hold a Bachelor of Science in Business Management; B. Sc (National Open University Nigeria), Master in Science M.Sc (Cyprus University of Nicosia, Cyprus ). The C.E.O of NACUNEO CONCEPTS SERVICES LTD. A Social Media Consultant, Information Marketer, Web Designer and Agro exporter.A  web entrepreneur specializing in Digital Marketing and helping entrepreneurs establish their business presence on-line. One very good thing you need to know about me is that I'm an Entrepreneur!
I have over 5+ years of experience in Social Media, traffic generation, Information Marketing, lead conversion and boosting sales online. Many people consider me an expert in online business. My work focuses on best and proven Social Media and Internet Marketing Strategies, Online Money Making Secrets and Legitimate Internet Business programs for newcomers and seasoned professionals alike. I always share my wealth of knowledge on insider secrets and ideas thus easing the Online/Home Based Business owners experiences.
Work Force: Currently I have two (2) dedicated staff promoting most of my business advertisement in online platforms. May I use this opportunity to thank John Ajo( Digital Marketer) and Miss Jen Onu( Social Media promoter)  if not for them probably you wouldn't have come across this platform considering my busy schedules.
What makes me different? I deliver what is relevant today. You can't start anything at the top but you can climb the ladder quickly if given the proper advice! I can, and will gladly help you in that respect. I own the following business websites: 
I decided to disclose my true identity for you to know that I do legitimate business. This alone should convinced you that the business information am giving you is a business i'm into and it's first-hand information. This is what many information marketers out there wouldn't do because what they offer are nothing but fable. But here on this platform everything information you're getting has been well scrutinized with recent updates.
Over the years I've always had this passion for information that would change my life in the business circle completely. In my journey of life in business world, I have come to realize that without information our success is limited.
Most times when people asked me what am into as a person, honestly I sometime fall short of words to say it all, do you know why? because I'm versatile in my entrepreneurial-ship skill. Thus, my services cover Web Designing, Digital Services, Agro Allied Exportation, Mini Importation, School Management Business, Travels among others. I provide services to individuals and businesses within and outside the shore of Nigeria.
My passion to help people discover their potentials and for them to make it in the business world through first-hand information that cannot be underestimated. So far, I have helped lots of people and today they are doing fine in their Netcontacts Nigeria Business, Exportation and Mini Importation businesses and while some are in oversea through my A-Z Blueprint Package. One of my aims as an entrepreneur is to help passion driven individuals succeed in their endeavors in life through proper information mentoring.
One of the essence of coming up with Wealthinfo is to raise people from their current financial level to another. If you want to experience a paradigm shift in your financial state, then follow me as I explore to you the information to make you rich in both offline and online businesses.
You don't need to have a million Naira before you can start any of these business ideas I will be exposing to you. However, all you need is little or no capital start-up. When I started my first business few years back I never had anything to show forth, but what keeps me going was"passion". When action is sustained by passion the sky becomes your limit. When I had the information just as you've come across this platform today I took advantage of it. It was the information I bought from someone I met online that transformed my financial life today. After then I got to know that information is worth paying to achieve success in life.
I was actually using my Single room apartment which is popularly called "face me I face you" when I started most of these businesses, and during this period I didn't have the required cash as basis for business startup. Today, I have landed property and am doing very fine in business. If I can make it, then you too can also make it.  A great an once said: "If you don't have big dreams and goals, you'll end up working for someone that does."